If you've spoken to anyone using CPR Race Kart axle components you'll probably already know what the quality is like - and if not, our testimonials will prove just how impressed our customers are with the sheer quality of our anodised axle components.
So why do people rave about our CPR axle parts?
CRAFTED BILLET DESIGN
Well to start with, our parts are precision cut from billet to provide high strength and premium design. Cast products have flaws which cause cracking or breaking under strain. CPR axle components do not crack or break in this way. Cast products can be cheaper but if you're trusting your equipment to a drive-train you don't want to take any risks - one broken hub can ruin a costly set of wheels, sprocket or a whole engine! Competitors may try to tell you their product is the same, but it's not. Do you really want to end up with a poor quality part to save only a small fraction of the cost?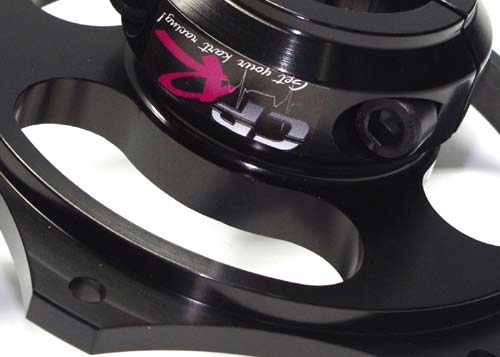 VIVID HIGH QUALITY ANODISING
This allows our manufacturer to provide outstanding results from the anodising process. Because the finish is smooth, Colours are vivid and deep. The shine and finish on our parts are incredible and look fantastic. The only down-side is that it's too hard to get a quality picture of just how good they are, so when you receive your products you'll be impressed that the finish exceeds the quality that you expect - every time!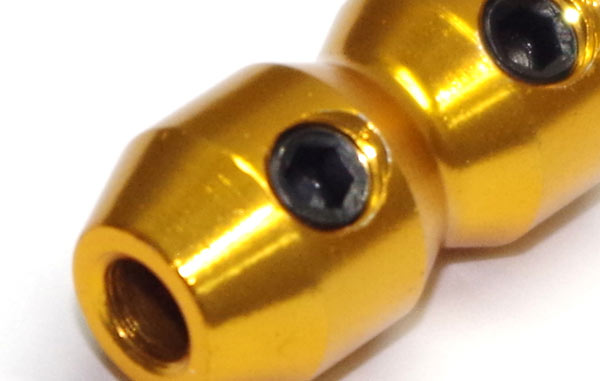 CARE AND THOUGHTFULLY PACKAGED
When you receive your premium grade product you'll notice we've spent a lot of time quality checking and ensuring that the parts you receive are in the best possible condition without damage. Our product is packaged with care, shrink wrapped in premium plastic to ensure a flawless finish and packaged within a carton or bubble wrap including styrofoam packaging to provide you with a BRAND NEW and READY TO USE part. You simply need to bolt them on and go!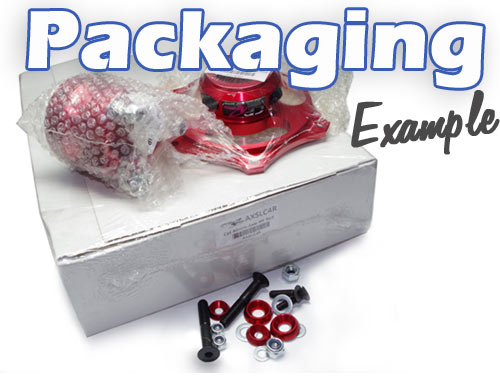 5-KEYWAY DESIGN - 2 STROKE & 4-STROKE COMPATIBLE
Our CPR shafts are designed with you in mind, so we've thoughtfully designed and built additional keyways to provide a solution for both 2-stroke and 4-stroke uses. You can set up your kart for either or both options without needing expensive modifications to your shaft. This also gives you more options with layout and engine position.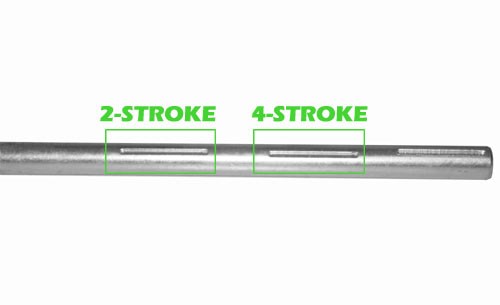 EVERYTHING'S INCLUDED
With all of our standard range complete kits we provide you with a full set of nuts, bolts and anodised washers so your kit not only looks impressively coloured but also bolts up without you having to track down nuts and bolts. You'll get premium bolts so you won't have to compromise, and best of all they are included so you won't have to pay big bucks for them! Don't be disappointed by competitors products that leave you high and dry without the necessary fittings to install your new axle kit.